Olympiakos Away Football Shirt 1983/1984 Fiat Jersey Vintage Retro Greece
Regular price
£54.99
Sale price
£59.99
Unit price
per
Tax included.
This is high quality product produced with lot of attention to details. Retro version of your favourit team. You will deffinately enjoy wearing it. All jerseys are made of 100% polyester and all print is made in sublimation.
Lead time for producing the item is 5-10 business days. Delivery depends of the shipping option that you choose on checkout.Taxes (Custom taxes,Zoll) may apply but this is out of our scope.
If you want to customize you favourite jersey with custom name or number,please leave a note on chackout and we will do according to your wishes. All prints are from period of jersey.
---
Share this Product
Taking back my football memories!
Excellent job-excellent quallity. Actually I can't even describe how great is to see that you can have a piece of your football memories as a kid at your hands and in your wardrobe after so many years. And my God the history behind this particular jersey (worn vs Ajax in 1983 in OAKA with a 2-0 score in the extra time giving to Olympiacos the chance to disqualify the Dutch legend) and of course number 9 was Anastopoulos number!!!! For sure I will go for more in the future....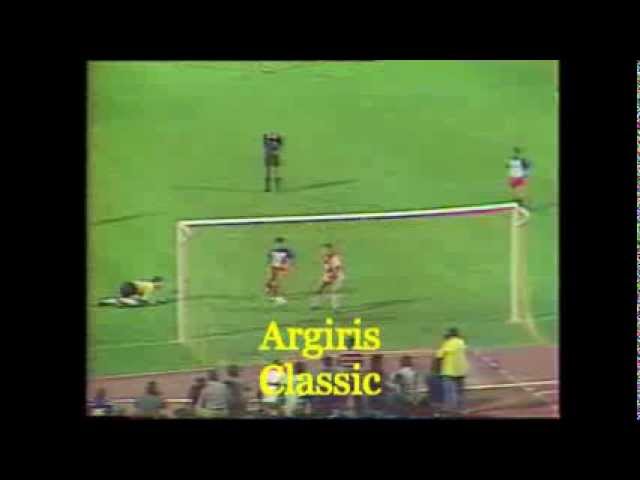 Olympiakos Away Football Shirt 1983/1984
Superb jersey quality and extreme attention to the smallest detail! I am very happy with this shirt and cannot wait for more retro Olympiacos shirts to come!
Olympiakos Away Football Shirt 1983/1984
Perfect condition , like the original. Very good job guys!
Perfect shirt
The quality is great...the details are amazing.i am completely happy from the service received.
Find the retro shirt you want, the sport club memories will make it for you.
---